---
Testing Activities using Trailer Mounted Test Units(TMU)
---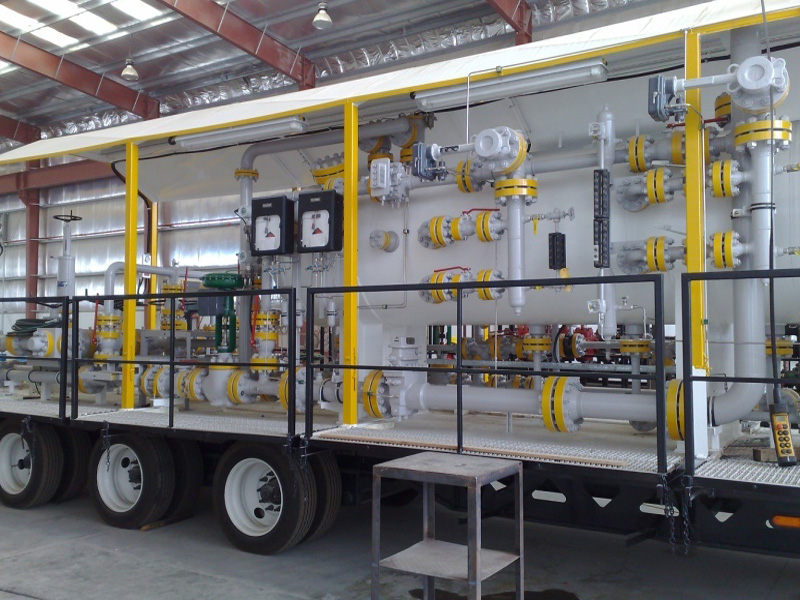 TANMIA used its Owned 3 TMU units
to execute more than 10,000 testing jobs at QARUN,KHALDA and DARA fields.
By having high quality testing equipment and qualified crews who perform flowback after fracturing of wells, to get our customers wells ready for gas and oil production. Our test equipment is inspected and well maintained for optimal performance.

The company's main focus is provision of integrated surface well testing services to the customers that are aimed to receive maximum results from their well testing program following best industry practice in terms of safety and efficiency.

Using extensive experience of well testing team are capable to provide full range of services in the field of engineering, operational management and supervision of well testing operations.

We closely cooperate with industry leading manufacturers of well testing equipment and are able to share our combined expertise and knowledge in order to meet highest requirements of our customers.

The company planned to own wide range of well testing equipment manufactured by industry leaders in accordance with API, NACE and GOST specification; separator sizes are available from 250, 500, 750, 1440, 2000 psi.

Highly-qualified group of experienced personnel and well testing Engineers & operators will manage Real-time monitoring of process conditions and Data Acquisition system which monitors separated process streams and process temperature, and pressure at critical points.
Multiphase-Metering
---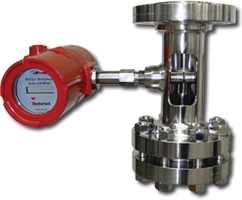 ---
Two- and three-phase metering systems require expensive and cumbersome test separators, high maintenance, and field personnel intervention. With diminishing oil resources, oil companies are now frequently confronted with the need to recover hydrocarbons from marginally economical reservoirs. In order to ensure economic viability of these accumulations, the wells may have to be completed subsea, or crude oil from several wells sent to a common production facility with excess processing capacity. The economic constraints on such developments do not lend themselves to the continued deployment of three-phase separators as the primary measurement devices. Consequently, viable alternatives to three-phase separators are essential. Industry's response is the multiphase flow meter (MPFM).

The oil and gas industry began to be interested in developing MPFMs in the early 1980s. Prior to the 1980s, single-phase measurements alone were sufficient to meet the industry's needs. However, depleting oil reserves, along with smaller, deeper wells with higher water contents, saw the advent of increasingly frequent occurrences of multiphase flow where the single-phase meters were unable to cope. After a lengthy gestation period, MPFMs capable of performing the required measurements became commercially available. Since 1994, MPFM installation numbers have steadily increased as technology in the field has advanced, with substantial growth witnessed from 1999 onwards. A recent study estimated that there were approximately 2,700 MPFM applications including field allocation, production optimization and mobile well testing in 2006.

A number of factors have instigated the recent rapid uptake of multiphase measurement technology: improved meter performances, decreases in meter costs, more compact meters enabling deployment of mobile systems, increases in oil prices and a wider assortment of operators. As the initial interest in multiphase flow metering came from the offshore industry, most of the multiphase metering activity was concentrated in the Mediterranean Sea and the Red Sea. However, the present distribution of multiphase flow meters is much more diverse. Tanmia Petroleum Company is well suited to provide the tailored-made / Fit-for-purpose Multi-Phase metering services upon request. Tanmia Petroleum Company is in process o acquire some Ad-Hoc multi-phase metering systems for On-Call Basis service provision. For more details, please contact us.
Solid Waste Management
---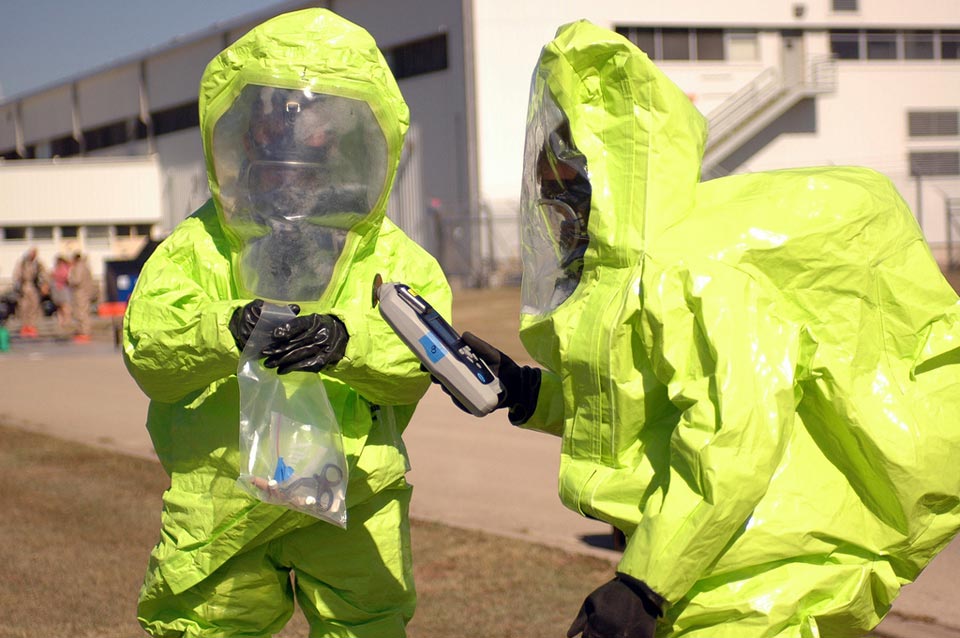 ---
The American Petroleum Institute (API) estimates that approximately 1.21 barrels of total drilling waste are generated for every foot drilled in the United States. Of this total drilling waste, nearly 50% is solid drilling waste. The accumulated volume of solid drilling waste generated yearly is approximately 139,961,305 barrels, which is equivalent to 29,097,984 cubic yards of solid drilling waste -- enough generated waste to fill almost 9000 Olympic swimming pools. The oil and gas industry must dispose of this waste in accordance with various laws and regulations of federal, state and local governments and as per Law number 4 I Egypt. In 1976, Congress enacted the Resource Conservation and Recovery Act (RCRA) (codified at 40 C.F.R. 239 – 299), to classify solid waste as either hazardous or nonhazardous and to provide guidance for managing both. Hazardous waste is regulated under Subtitle C of RCRA; other solid wastes are regulated under Subtitle D. In 1978, EPA proposed to exempt oil and gas exploration and production (E&P) waste from the Subtitle C hazardous waste rules (43 Federal Register 58946). The exemption was first codified in the 1980 amendments to RCRA (Solid Waste Disposal Amendments Act of 1980), which was the 1980 amendment to RCRA. The Act required that the EPA conduct further studies about E&P waste and report to Congress by October 1982. EPA missed that deadline and submitted their study in December 1987. In 1988, EPA released a regulatory determination that regulation of oil and gas E&P waste under RCRA Subtitle C was not warranted. The exemption for oil and gas exploration and production waste is now codified at 40 C.F.R. 261.4 (b)(5). In 1988, EPA also published a list of exempt and non-exempt wastes. Consequently, most oil and gas exploration and production waste is regulated under Subtitled as "solid waste.

Tanmia Petroleum Co. (with the assistance of its allies); provides waste management and industrial cleaning services to the oil and gas industry in Egypt.

Tanmia Petroleum Company has continually developed its business in response to the dynamic and challenging needs of the oil and gas industry.

Tanmia and its allies Package' provides all of the waste management, industrial cleaning and specialized services and support that the oil and gas industry demands, Tanmia and its allies operations, facilities, processes and systems could be specifically designed and constructed to meet the rigorous standards within the oil and gas sector.

For more details, please contact info@tanmia.com.eg